number of visits: 0
Add to favorites
Nowadays, one of the methods of earning money from the world of digital currency is the mining of digital currencies, and by the process of mining and then selling the resulting currencies, you can get a special profit. For this purpose, a series of hardware and software equipment is needed, and in this article we are going to describe its software part and introduce you to the most popular types of mining software in 2023.
Of course, first of all, it is better to know what digital currency mining means? Digital currency mining or "mining" is a process in which digital currencies such as Bitcoin, Ethereum, Litecoin, etc. are encrypted and extracted using complex mathematical algorithms.
*To learn more about mining these currencies, it is better to read the digital currency mining article*
What is meant by "digital currency mining software"?
Digital currency mining softwares are softwares that allow users to mine digital currencies by solving complex mathematical transactions. These softwares are installed at the operating system level and by using the processing power of the device in question, they allow users to participate competitively in the digital currency mining process. In the following, we will introduce you the best software.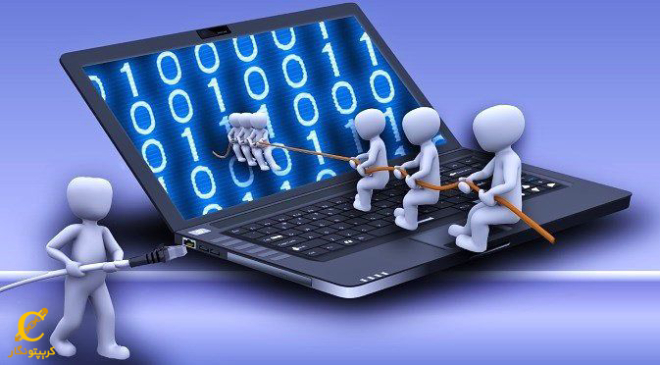 Introducing the best digital currency mining software
As we said, we are going to introduce you the best digital currency mining software. All of the following are among the best software that are currently used by a large number of users.
Kryptex digital currency mining software
Kryptex is a cryptocurrency mining software designed for Windows operating systems. In this software, you can extract various digital currencies, including Bitcoin, Ethereum, Ripple, etc. Using Kryptex, users can automatically receive their mining rewards on a daily, weekly and monthly basis.
Features and benefits of Cryptex
Easy to prepare and install
Comfortable user environment
The ability to automatically start the activity when the computer is turned on
Support for different languages ​​such as English, Spanish, French, etc.
The possibility of making money on a large scale
Hashing24 digital currency mining software
Hashing24 is a digital currency mining software that offers users the ability to mine various digital currencies such as Bitcoin and Ethereum using the processing power of its dedicated servers. Using 24 hashing software, you can automatically deposit your mined tokens to your account.
Features and benefits of hashing 24
Support for modern technologies
User-friendly interface
The possibility of mining all digital currencies
High security of mined digital currencies
Awesome Miner digital currency mining software
Among the series of suitable software that are suitable for mining digital currencies, especially for Bitcoin currency, we can mention Asma Miner. Asm Miner allows you to monitor Bitcoin and many other digital currencies transactions at high speed.
Features and benefits of Awesome Miner
Compatible with all ASIC devices
Ability to view GPU status such as mining speed, fan speed and temperature
Easy user interface and high performance speed
Adequate security to protect users' assets
NiceHash digital currency mining software
NiceHash software allows you to manage all your activities remotely. By using NiceHash, users can participate in the process of mining digital currencies in a simple way and at the lowest cost. This software is a simple and efficient digital currency mining service, which is highly recommended for new users in digital currency mining.
Features of Nice Hash software
Possibility of remote management
Easy and practical user interface
The possibility of mining different digital currencies with the least restrictions
High level of security
Providing a dedicated calculator
Cudo Miner digital currency mining software
Cudo Miner allows users to intelligently optimize their equipment and get more out of it.
By using Cudo Miner, users can choose the best possible method to mine digital currency and earn more.
Features and features of Kudo Miner software
High safety
Support for different digital currencies
Easy switching to different computer hardware
Automatic speed settings and graphics card power optimization
Support for various computer operating systems
Capital management conditions in an easy way
Genesis Mining software
This software offers different solutions to big and small investors. This software is actually a digital currency mining service that offers users the possibility of using the processing power of dedicated servers to mine digital currency. By providing various digital currency mining equipment and the possibility of mining through various pools, this service allows users to participate in the digital currency mining process in a simple way and at the lowest cost.
Features of the Genesis Mining program
Easy user interface
Low power consumption
Possibility of daily payment
Support for various computer systems such as Windows, Linux, Mac
Support for different currency generation algorithms
Ability to work with different digital currency pools
Support for different currencies of the digital currency world
FileCoin software
If you are looking for an online, public software and a digital payment system, FileCoin is one of the best software that can be used to access such things.
The benefits of this powerful software
Easy and practical user interface
It is free to use
The possibility of determining the speed of transactions
Windows operating system support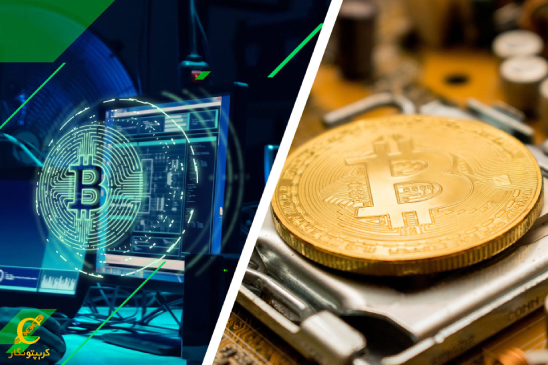 Introducing the best Bitcoin mining software
Bitcoin mining is the process that puts the last created bitcoins into circulation and the cryptocurrency market. Bitcoin mining operation is a bit complicated; With these conditions, you must have sufficient information before proceeding to mine Bitcoin; Because you must be familiar with different software and even hardware in this field. Usually, those softwares that get the most profit in the least possible time are among the best Bitcoin mining softwares, and the following include some of them.
MultiMiner Bitcoin mining software
MultiMiner is a free software for mining Bitcoin and other digital currencies. This software provides the ability to mine Bitcoin simultaneously with other digital currencies and allows users to mine different digital currencies.
What features does this software provide you?
High speed in providing services
Automatic update
User interface suitable for all users
Control of multiminer accounts
CGMiner Bitcoin mining software
CGMiner is a Bitcoin mining software designed using ASIC equipment. It should be noted that Bitcoin mining requires powerful equipment, and it is better to familiarize yourself with the features of each one by researching and studying enough before using any software.
What are the features and benefits of this software?
Support via Skype and email
Ability to create unlimited contracts
Ability to store cryptocurrencies
Windows operating system support
There is no limit to purchase
Using SSL and establishing high security
Bitminer Bitcoin mining software (BitMinter)
You can use the Bitminer software to extract Bitcoin easily; This software automatically puts the necessary frequency in the highest hash rate. Also, BitMinter has a reward system that allows users to get their mining rewards easily. This software also has a mining quality control system that allows users to more accurately monitor their activity and optimize the mining process.
Features and features of Bitminer software
Turn off the computer if the device overheats
Easy and suitable user interface
Support for Windows, Linux and Mac operating systems
Ability to store energy
BFGMiner Bitcoin mining software
BFGMiner has a simple and efficient user interface that allows users to easily make the settings they need to optimize mining. Also, this software has features such as support for simultaneous mining of various digital currencies, support for Stratum and GBT mining protocols, live mining data display and support for Bitcoin mining equipment.
Check out the features and benefits
Support for batch extraction
Support for FPGA and ASIC equipment
Ability to extract with CPU or GPU
Very low fee
Windows support
Easy user interface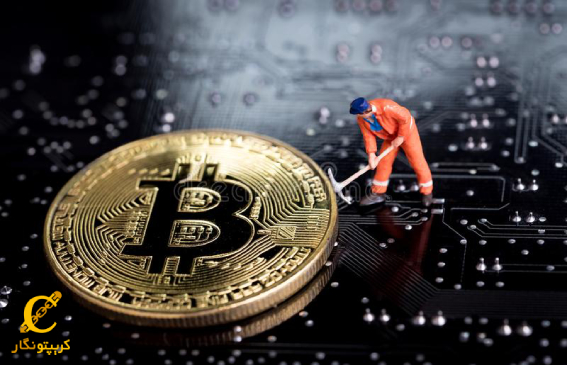 Digital currency mining software for Android platforms and operating systems
To use digital currency mining software, you definitely do not need to use a computer; Because digital currency mining softwares are also designed for Android operating systems. Some of the most famous ones include:
Crypto Miner currency mining application
Crypto Miner is a suitable application for mining digital currencies designed for the Android operating system. This application allows users to mine digital currencies using their smart phones.
Key points of this application
Compatible with all computer systems
Ease of configuration required to optimize extraction
Support for simultaneous mining of all types of digital currencies
High safety of the extraction process
Support Stratum and GBT mining protocols
Live mining data display
MinerGate digital currency mining application
MinerGate is a digital currency mining application that is used for iOS and Windows operating systems in addition to Android. This application allows users to easily mine digital currencies using their portable devices such as smart phones.
Checking the features of this popular application
Support for FPGA and ASIC equipment
The ability to control the speed of processors
Detect and prevent DDoS attacks
Support Stratum and GBT mining protocols
Simultaneous mining of digital currencies
Easy user interface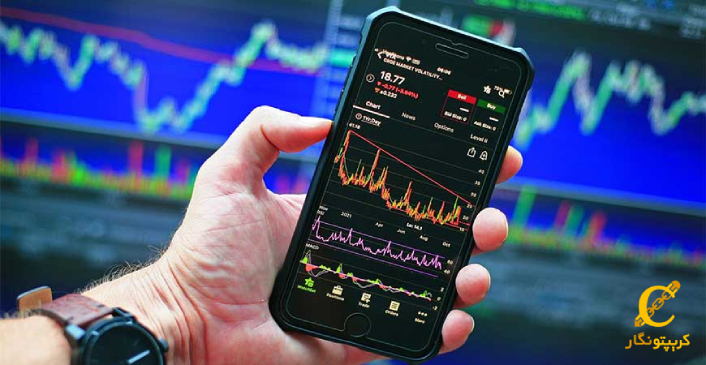 Mining digital currency with iPhone (IOS platform)
With the benefit of powerful components, the iPhone is considered one of the suitable devices for heavy operations such as the mining process; Although its operational power requires a lot of electricity consumption, it eventually shortens its activity due to lack of battery.
In addition to the above, you should also know that digital currency mining applications for the iOS platform have created very difficult access for mining software due to the severe security restrictions that Apple has imposed on this operating system. If you are looking to mine digital currency with your iPhone, you can also use some of the applications available in the App Store.
HashShiny digital currency mining application
It can be said that Hashshiny is the best cryptocurrency mining application on iPhone. This platform allows you to mine digital currencies online using your iPhone. Bitcoin, Ethereum and in general most digital currencies can be mined through this application.
Examining the possibilities of Hash Shini application
Support for a large number of digital currencies
Support Stratum and NiceHash mining protocols
Ability to use FPGA and ASIC equipment
Hard fork support
Instant display of mining data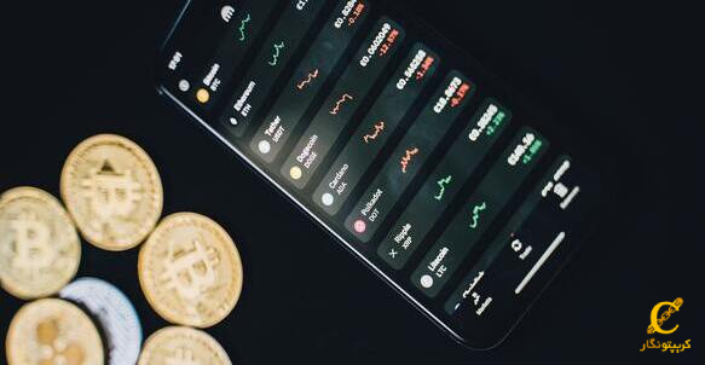 According to the things you learned in this article, you will have many options for mining your digital currencies, and by analyzing the information provided, you can choose the most suitable software available to benefit from the mining process.